Outstanding Selection of
Gold Plate, Silver Rhodium Plate, Enamel and Sterling Silver
Handmade Bird and Inspired Jewelry Designs
Shop our Handcrafted Selection of
Wild Bird Jewelry-Beautiful Hummingbird Earrings
Wildlife Jewelry-Fawn with Oak Earrings
Nature Jewelry
Pet Jewelry
Marine and Exotic Animal Jewelry
Theme Jewelry
Sterling Silver Charms
Sterling Silver Necklaces
Welcome to Wildbirdjewelry.com.
We are an online resource for Wild Bryde Jewelry and Zarah Jewelry.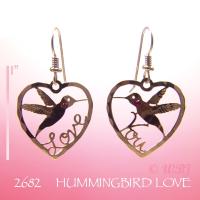 About Wild Bryde Jewelry
All of Wild Bryde's designs are based on hand-drawn, original artwork by Michael Warner, Wild Bryde's owner and designer. He is an avid naturalist and wildlife observer and this passion is reflected in each and every Wild Bryde design. Mike Warner's talent and attention to detail gives each of his styles a unique authenticity that is distinctly "Wild Bryde"!
We are proud to be an online source for this beautiful jewelry.
The jewelry itself is etched in recycled brass and each piece is hammered by hand using a special plannishing tool. This hand-hammering technique gives the jewelry subtle facets which catch the light, and makes these pieces attractive and distinctive from near and far! The final stage is the plating process. Wild Bryde uses a gold-plate and/or a rhodium finish (a special, non-tarnishing alloy that looks like silver). Earwires are 14k goldfill or sterling silver. Wild Bryde Jewelry is made entirely in the USA.
This unique catalog represents many of the Wild Bryde Jewelry line products. We hope you enjoy viewing, as well as, ordering your favorite designs.
Please Note:Wild Bird Jewelry is not a product of Wild Bryde but that of a retailer of Wild Bryde Jewelry. Wild Bryde Jewelry is a trademarked name and Wildbird Jewelry is not an official Wild Bryde Jewelry Web site. Any use of the trademarked name Wild Bryde Jewelry in the text or images is done with permission of Wild Bryde and all rights and images are reserved and owned by Wild Bryde Jewelry.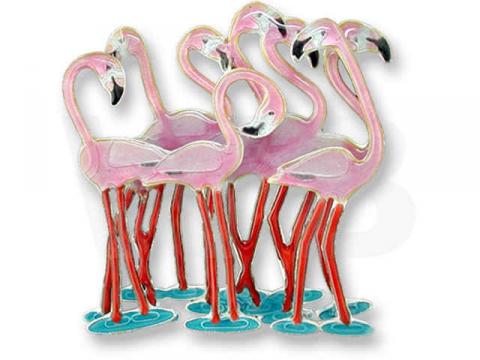 About Zarah Jewelry
The unique appeal of Zarah's sterling silver enamel jewelry results from two rare kinds of talent: To create fresh, new designs, Zarah seeks out contemporary artists renowned for achievements in any of various art forms. To obtain technical excellence, master artisans, who are expert in the old-world craft of enameling, translate the designs into distinctive pieces of jewelry.
There are separate collections of diverse art styles developed by established contemporary artists, each of whom has a distinctive vision.
Each article is painted by hand using solutions containing colored granules of glass. Next, the pieces are fired in a kiln to produce an alluring richness of color.
Nearly all of the meticulously crafted pieces are presented on an embossed gift card with a message from the jewelry designer. The card also describes how the item is made.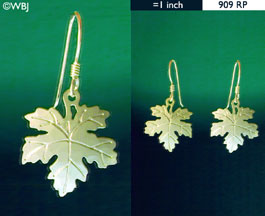 Wild Bryde Maple Leaf Earrings
make a great for winter fun design!

This Beautiful bluebird pin will look great with matching bluebird earrings from Zarah.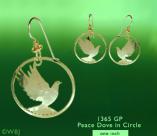 Wild Bryde Peace Dove in Circle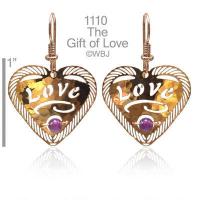 Wild Bryde Gift of Love Earrings